If you are looking to build your own website I highly recommend Amika Softwares n particularly they have a great website design for schools and hospitals
It was a very pleasant experience working with Amika Softwares and the team, they were always prompt in their responses and gave us a beautiful website for our NGO, Happy To Care Foundation, Nagpur. Timely support, patience and consistency in their work can be reflected in our website happytocare.in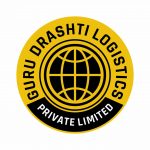 I highly recommend Amika Softwares for anyone looking for reliable and high quality software development services. They exceeded my expectations in every way and delivered a product that has transformed the way of business.

Thank you Team Amika Softwares for your excellent work!
Amika Softwares Manages our website and CRM both, they are really professional in it. They are really good and sound in their work. Team keeps us updated with their latest work technologies and also follow us to update our website time to time. We wish Amika Softwares more work will defiantly connect them to my contact sphere.
Testimonials