Welcome to our Design and
Development Services
At Amika Softwares, we specialise in providing cutting-edge solutions for your software and technology needs. Our team of skilled professionals is dedicated to delivering high-quality design and development services that cater to your unique requirements. Whether you're a small startup or a large enterprise, we have the expertise and experience to bring your ideas to life.
At Amika Software, we pride ourselves on our commitment to excellence, innovation, and customer satisfaction. Our team of experts ensures that every project is executed with utmost professionalism and attention to detail. We strive to exceed your expectations and provide solutions that drive your business forward.
Here are the services we provide
Custom Software Solutions
We understand that every business is unique, which is why we offer custom software development solutions tailored specifically to your needs. Our team of experienced developers will work closely with you to understand your requirements and build a software solution that aligns perfectly with your business processes. From concept to implementation, we ensure that the final product is scalable, robust, and user-friendly.
ERP/CRM Development
Efficiently managing your business operations and customer relationships is crucial for success. Our ERP/CRM development services enable you to streamline your processes, improve productivity, and enhance customer satisfaction. Whether you need a customised ERP solution to manage your internal operations or a CRM system to optimise your customer interactions, we've got you covered.
eCommerce Development
In today's digital era, having a strong online presence is vital for any business. Our eCommerce development services empower you to establish and grow your online store. We specialise in creating secure, user-friendly, and visually appealing eCommerce websites that provide a seamless shopping experience to your customers. From product catalog management to payment gateway integration, we handle every aspect of your eCommerce development needs.
Android and iOS Applications
With the exponential growth of mobile users, having a mobile application for your business can significantly enhance your reach and customer engagement. Our skilled team of mobile app developers can bring your ideas to life on both Android and iOS platforms. From designing intuitive user interfaces to integrating powerful features, we develop mobile apps that deliver a seamless experience and help you achieve your business objectives.
Website Development
Your website is often the first point of contact for your customers, so it needs to make a lasting impression. Our website development services focus on creating visually stunning, responsive, and feature-rich websites that reflect your brand identity and captivate your audience. Whether you need a simple informational website or a complex web application, we leverage the latest technologies and best practices to deliver exceptional results.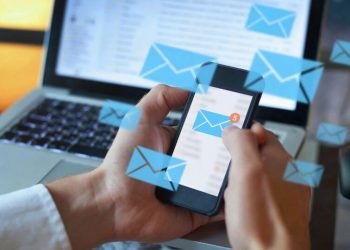 Launch and Support
Once your application is ready, we handle the entire deployment process, making sure everything is set up correctly. We provide comprehensive support to address any issues that may arise after launch, and we offer maintenance packages to keep your website running smoothly and up to date. Our team of experienced professionals will guide you through every stage of the product launch process.
Design and Development